The department of Home and Foreign Missions primarily organizes projects to raise and obtain funds for the purchase of goods to-be distributed to those in need, both at home in the United States and abroad in foreign countries. It's main mission is to make the Lord Jesus known to all people everywhere as Lord and Savior, to influence them to take up Christian discipleship, to unite with the church and to equally share in the promotion of the kingdom of God.
Click on the tabs in the left margin to find out more about :
1. Our Haiti Missions: "Fraiser's Heart"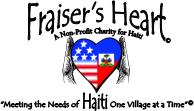 2. Our Africa Ministries: "The Matthews Family"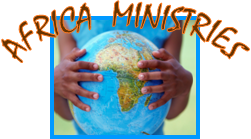 YOU CAN HELP!!!
DONATE NOW BY SENDING YOUR LOVE GIFT OF ANY AMOUNT TO:
Robbins Memorial Church of God in Christ.
3868 W. 54th Street, Los Angeles, CA 90043
(323) 298-9303
(be sure to indicate which mission you desire to support)